Expanding the business one line of code at a time.
About Broadbean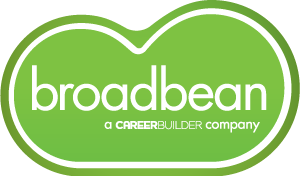 Broadbean is an international recruitment technology company based in London, UK. The company provides market-leading recruitment services that enable instant distribution of job adverts to over 7,000 global job boards and social media channels. Furthermore, Broadbean's CV mining functions in the corresponding systems enable their clients to find the most relevant talent for vacancies easily.
Challenge: Integrating a rapidly expanding client base with the Perl infrastructure
With their recent acquisition by CareerBuilder, Broadbean's customer base is rapidly expanding and so is their global reach. Taking on new customers involves integrating Broadbean's services into the new client's career sites, while new markets mean integrating with local job boards in that region. This core activity is the responsibility of the Integrations team. As such, the successful rapid expansion of the business depends upon the expansion of the Integrations team which works in Perl.
Herein lay the initial challenge because Perl is a language where demand outstrips supply in the labour market. For this reason Broadbean started to recruit developers of any language and cross-train them into Perl.
This challenge was compounded by the acquisition by CareerBuilder meaning that the new recruits needed to gain Perl skills quickly enough to keep up with the rapid expansion of the client base. Fearing that the company's productivity would be dampened by a slow uptake of Perl skills, Broadbean started looking for fast but thorough training methods.
Solution: Interactive Geekuni tutorials for the on-boarding process
Geekuni's approach fitted Broadbean's challenge. As an interactive online tutorial it focuses right from the beginning on solving Perl problems rather than memorising mere facts. That way precious time is used in a goal-oriented way. Its hands-on approach guaranteed that early career Perl developers at Broadbean focus immediately on coding and hence acquiring relevant skills quickly and easily.
Rapid skill acquisition together with the opportunity to immediately use these skills on the job make Geekuni unique.
I thoroughly enjoyed this course – it's a novel idea... I definitely feel more confident writing Perl code day to day after taking the course.

Marc Murray, Developer
The Integrations team's new recruits are now enrolled into Geekuni's Perl Essentials course as part of their on-boarding process.
On completion of Geekuni's Perl Essentials course, a developer's coding skills are a close fit with the established Integrations team. They are then able to participate in technical meetings and follow experienced developers who take them through the details of various in-house systems. Geekuni provides exactly the speed which is needed at Broadbean.
Rapid skill acquisition using Geekuni has been great in maintaining productivity levels when new recruits join the team.

Toni Dowding, Manager
Geekuni is really helpful in keeping our integrations momentum in line with business growth.

Alex Monney, CTO
Regular progress reports monitor the trainees' learning and keep managers informed of the newly acquired skill set, making forward planning for resource allocation instantly possible.
Geekuni's cutting edge training allows Broadbean to fully exploit the opportunity of its expanding client base and ensures that Broadbean stays ahead of the game.
---